BEST ANDROID PHONE BY SAMSUNG (GALAXY NOTE N-7000)
The samsung GALAXY NOTE is the best Android phone of the year 2011.This phone has very great looks and design.The operating system is Android with its latest version v2.3 (Ginger bread).
Its packed with so many features and application in it that you can use it in replace of Laptop or Tablet pc.It has a 1.4 GHz Dual Core processor which helps to give great performance.Galaxy note
has an diffrent feature in it its S-Pen stylus with this feature you can draw sketch and make notes with no hassale.
The main features of SAMSUNG GALAXY NOTE are as follows:
=>It has 5.3 inch Super Amoled dislplay with full HD which makes your photos and videos crystal clear.The dislplay resolution is 800 x 1260 pixels which gives a great quality picture.
=>The samsung Galaxy Note has a powerful 8 mega pixel camera and also has LED flash which enables to take great quality pictures.The camera has various features like smile shot,image stabilizaton,touch focus and many more.It also has a Secondary camera of 2 mega pixel for great quality of video calling.
=>The phone has 2500mAh Li-Ion battery,it gives great battery backup.You can use it almost full day continueosly listening to music or watching videos.
=>There is no issue of memory storage it already comes with internal memory of 16 GB and you can expand upto 32 GB.So you can save as many files as u want.
=>It has various Internet connectivity features like GPRS, EDGE, 3G, WI-FI.It also has WI-FI Hot-Spot feature where u can make your mobile a wi-fi router and u can connect other devices to internet with your mobile.
=>This phone comes with various sensors like Accelerometer,Barometer sensor,Digital Compass and Gyroscope
=>The Social Hub feature in this smart phone supports facebook,twitter,gtalk,instant messenger and many more social application.
=>Galaxy Note is also useful for bussiness persons, it has various bussiness application like Document viewer, Document editor, Push mail service and much more.
=>The phone is also very light to carry its weight is only 178 grams.
=>Over all the Samsung Galaxy Note is the best phone to buy with all the latest features in it.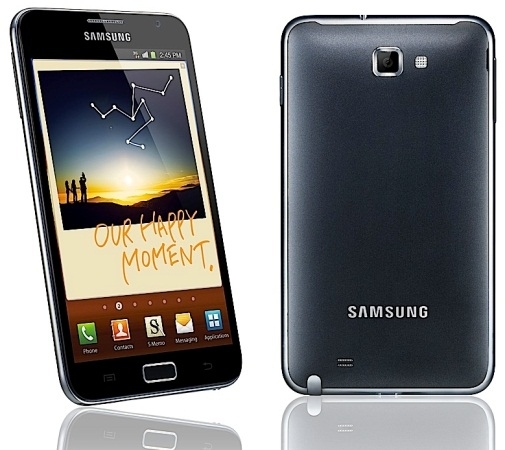 ---
Like it on Facebook, Tweet it or share this article on other bookmarking websites.