The Legend Sarvepalli Radakrishnan
Radhakrishnan was a teacher. He became first vice president and then president of India. How that was possible?
He born in 1888 september 5 at Thiruthani in Tamilnadu state. His Father name is VeeraswamyAyya. His mother name is Seethammal.He completed his elementary education at Thiruthani and Thirupathi. He got higher education in Velur and Chennai.He started his career as a lecturer in Chennai College. Later he promoted a Professor in the same college.
Knowing his English efficiency, British Academy called him for speech. He is a only person in Asian continent got this opportunity. World Universities honoured Radhakrishnan by 'Doctor' Award 17 times.
Dr.Radhakrishnan joined in Indian Freedom fight along with Gandhiji and Nehruji. India got freedom from British in 1947. He was selected as a Vice President of India at two times. He selected as a president of India in 1962. Even though he became a president he loved his teacher profession very much.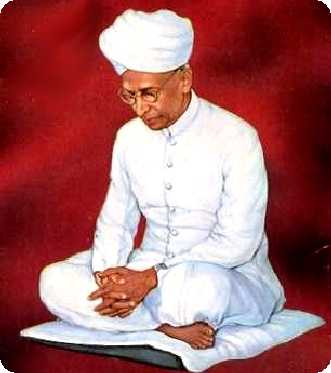 His birthday September 5 announced as a teacher's day. In that day teachers who done the great service, honored by awards by Indian government. Indian government honored him by Bharath Ratna award. Dr.Radhakrishnan was a great Philosopher and called as 'sarvepalli'. He is a role model for all teachers for ever. He passed away in 1975 April 17.
This is good one to remembering this personality in this September which is his month of birth.
---
Like it on Facebook, +1 on Google, Tweet it or share this article on other bookmarking websites.